A hangover supplement is only
as effective as its ingredients.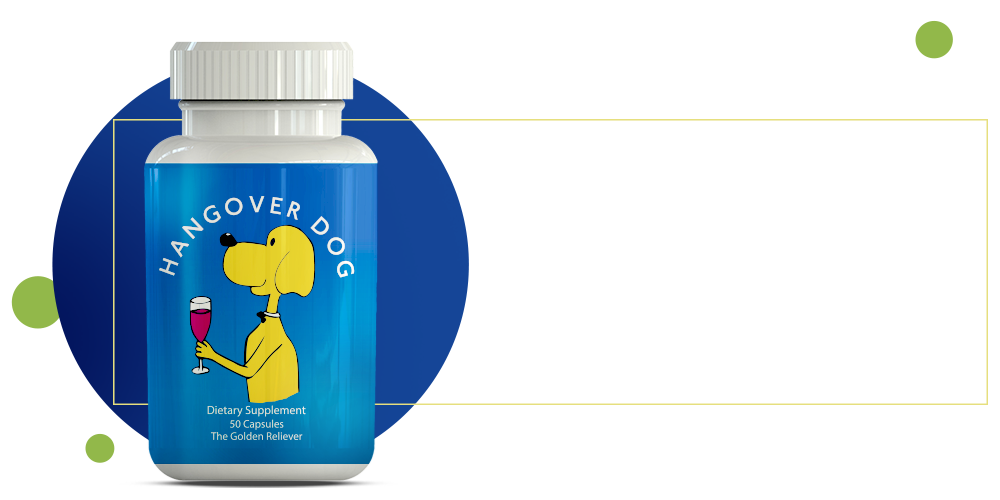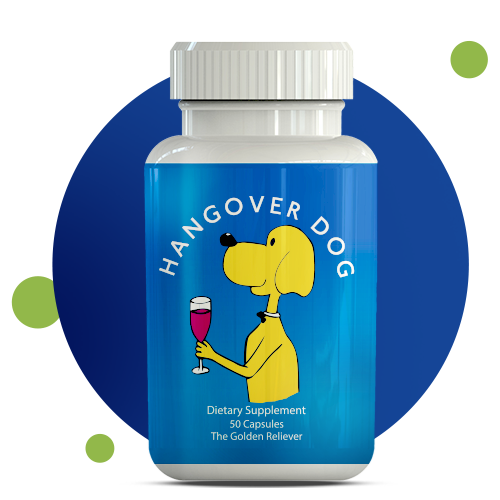 Supplement Facts
Serving Size 2 Capsules
Servings Per Container: 25
Amount Per Serving
% Daily Value
| Vitamin C (as absorbic acid) | 102mg | 113% |
| --- | --- | --- |
| Vitamin B1 (thiamine) | 50mg | 4166% |
| Vitamin B2 (riboflavin) | 50mg | 3846% |
| Niacin (niacinamide) | 20mg | 125% |
| Vitamin B6 (pyridoxyl 5 phosphate) | 50mg | 2941% |
| Pantothenic acid (d-calcium pantothenate) | 50mg | 1000% |
| Manganese (manganese aminomin) | 5mg | 217% |
| Calcium | 4.5mg | ** |
| Mangesium (magnesium glycinate) | 120mg | 28% |
| Zinc (zinc aspartate) | 20mg | 181% |
| Cysteine (L) | 200mg | * |
**Contains less than 2% of the Daily Value of this nutrient. *Daily Value not established
Suggested Use: Adults: Take two (2) capsules before drinking alcohol with 16oz of water and two (2) capsules when finished with 16oz of water, preferably with food as a dietary supplement, or as otherwise directed by your physician. Do not take more than directed. Do not take longer than 10 days, unless directed by a doctor.
WARNING: Keep this product out of reach of children. In case of accidental overdose, call a doctor or poison control center immediately. Do not use if you are less than 21 years of age.
This product may aid in the metabolism of ethanol and the chemicals that cause the hangover feeling, but does NOT prevent you from becoming intoxicated. Please drink responsibly!
This product may impart a bright golden color to your urine.
It is important to stay well hydrated with water.
Why should you choose us?

We have the answers to your questions
Got questions? Check out our FAQ page for the answers.
Read Frequently Asked Questions

We have scientific research to back us up
This information is in development and will be added soon.
Read the Scientific Research
See what people are saying.
"I give this product 5 stars! I just tried this product after hearing some good feedback from a friend. Hangover Dog does not disappoint. It helps with headaches and queasiness after a night of drinking. As I get older, my hangovers were starting to get worse but Hangover Dog has definitely changed that. I will be buying more of this magic remedy!"
Thank you,
Melissa
Melissa
"So my husband and I recently went on a trip to Key West for a week. This was our first time there and everyone had told us what a blast we would have, especially on Duvall St.
So needless to say we indulged and had way to much fun by the way we are not in our "20's"anymore (even though we think and sometimes drink like we are) and let me tell ya Hangover Dog was a life saver. My husband was skeptical but after he seen the way I bounced back after the first.
Andrea
Andrea
"I drank on a recent holiday without my friend, Hangover Dog and I will NEVER make that mistake again.  This stuff really works!"
Joe
Joe
"I have used Hangover Dog time and time again and it hasn't failed me yet! I love being able to wake up after a night of drinking well rested and without a headache. My hangovers have definitely worsened over the years but Hangover Dog helps me feel like I am 21 again!"
Joe
Joe
Purchase Hangover Dog at these locations.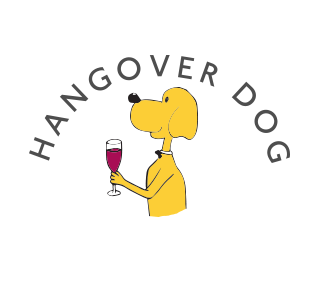 — Keep in touch —
One of our customer service representatives or pharmacists will gladly answer any question you have about Hangover Dog.